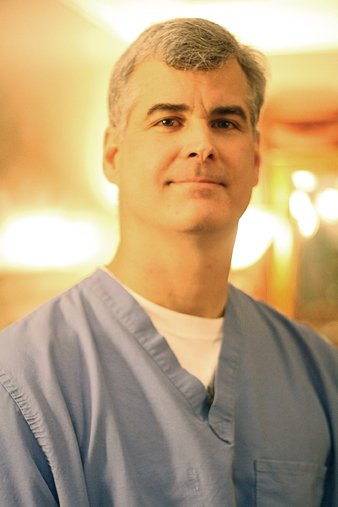 Dr. J. Scott Ellis, who has been in Craig since 2008, said he believes in a balance between science and faith, rather than the two being in conflict.
Stories this photo appears in:

Years ago, when Dr. J. Scott Ellis was in his residency, he had a flashback to his childhood. "I was doing a difficult forceps delivery late one night," Ellis said. "I don't know where the thought came from, but I was suddenly reminiscing on being a kid, and I couldn't help but chuckle." Ellis is the chief of obstetrics and chief of staff at The Memorial Hospital in Craig. He is a certified physician executive, Moffat County's medical officer, a member of the Sexual Assault Response Team, and a former U.S. Army major.