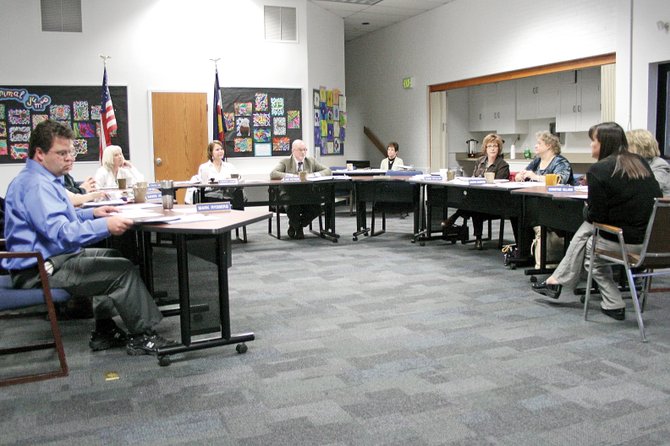 Moffat County School Board members listen to a report from Kamisha Siminoe, principal of Sandrock Elementary School. Sandrock is required to submit a priority improvement plan to the Colorado Department of Education based on recent test scores. Siminoe presented a draft version of the plan during a board work session Thursday.
Stories this photo appears in:

Sandrock Elementary School Principal Kamisha Siminoe said she feels optimistic. "Oh, absolutely," Siminoe said. "When I look at the staff that comes together at Sandrock, I am overwhelmed by the level of passion and dedication that these people have for kids and the work they do for them." That work, however, has come under scrutiny in recent months, beginning with Colorado Student Assessment Program scores released in August, and continuing with the Colorado Department of Education's publication of the 2010 Performance Framework Reports on its website, www.schoolview.org.