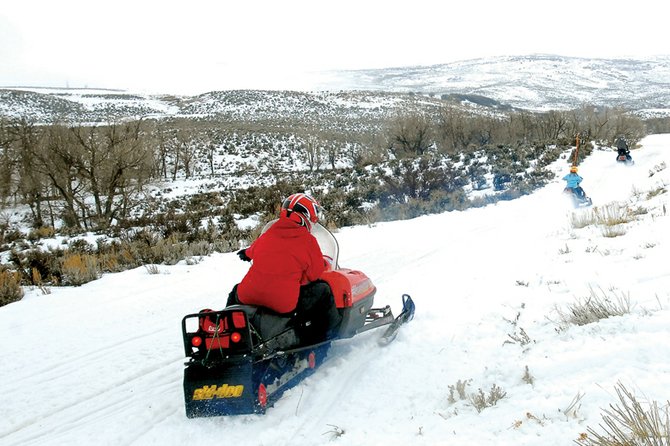 Participants compete in last year's Northwest Colorado Snowmobile Club Poker Run. This year's event begins at 9:30 a.m. Saturday at the Freeman Reservoir trailhead parking lot about 10 miles north of Craig on Colorado Highway 13. The cost is $10 for one hand or $25 for three hands. Proceeds go toward a scholarship fund to benefit local students.
Stories this photo appears in:

Rob Albert, Northwest Colorado Snowmobile Club vice president, said poker is an activity for the whole family. At least his version is, anyway. On Saturday, the club hosts its 10th annual Poker Run on Black Mountain. Half of the proceeds from the event go toward a local student scholarship fund, and the other half is distributed as cash prizes to participants.