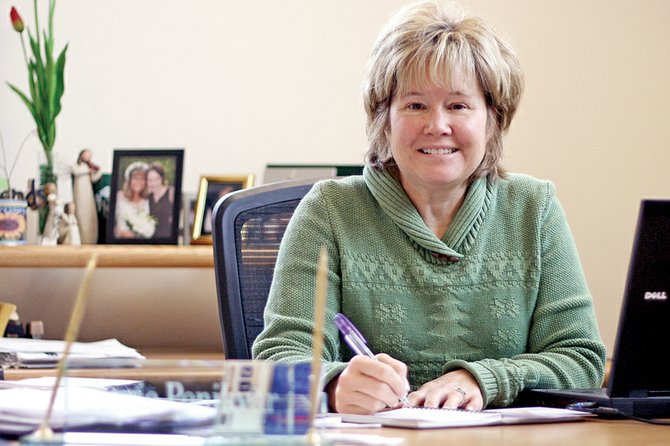 Corrie Ponikvar, director of Moffat County United Way
Stories this photo appears in:
It may be cliché, but I find a lot of truth in sayings such as, "It takes a village to raise a child," or "Volunteers are the lifeblood of a community." We are fortunate to live in a community where many of our residents believe in the benefits of volunteering.
Corrie Ponikvar's drive pushes United Way in helping others
Corrie Ponikvar said her daughter had no choice — she was going to college. "Her father and I were both very, very adamant that Lindsey (Scott) get a college degree," Ponikvar said. "She went to college. She graduated from Regis (University) with a business degree. "Summa Cum Laude, I might add." Ponikvar, on the other hand, didn't go to college, a decision that's had a lasting impact.