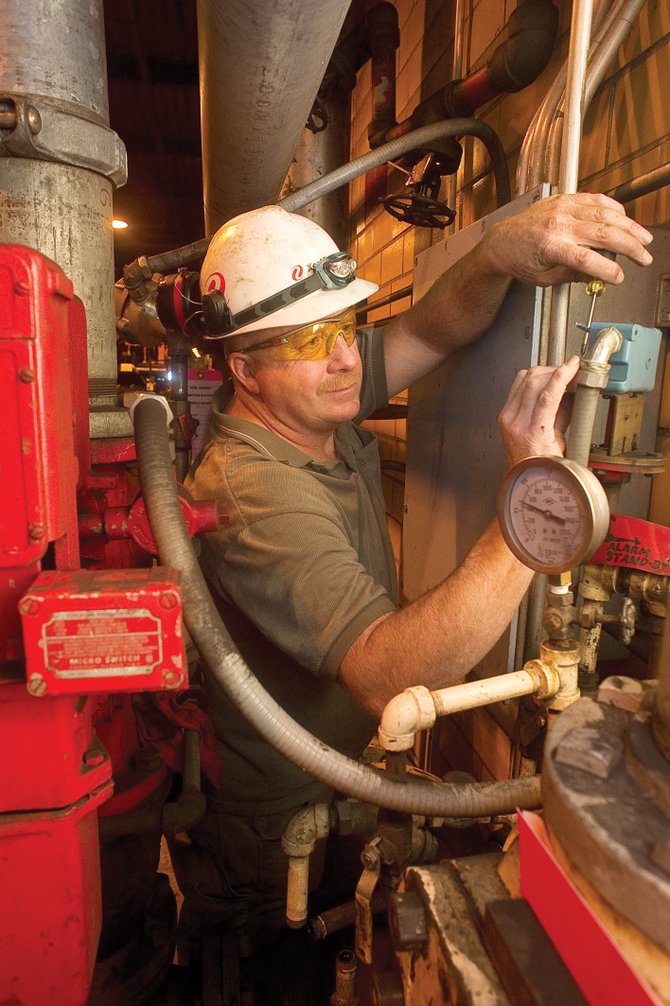 Instrumentation specialist Gary Lyons repairs a control panel at Hayden Station, the coal-fired power plant in west Routt County. Coal industry representatives are planning to increase lobbying and education efforts to raise politicians' awareness of coal's impacts on Colorado jobs and economies.
Stories this photo appears in:

Stuart Sanderson said Wednesday that coal representatives, to an extent, could have themselves to blame for impacts from legislation adopted last year that has coal and mining industries in an uproar. Sanderson, president of the Colorado Mining Association, said part of the problem is a lack of education — particularly at the Capitol in Denver. "The lawmakers did not have sufficient knowledge of our industry and thus did not take into consideration the seriously harmful impacts that HB 1365 is going to have — and it's going to hit Routt County right between the eyes," Sanderson said Wednesday, citing potential impacts to local employment and tax revenues.