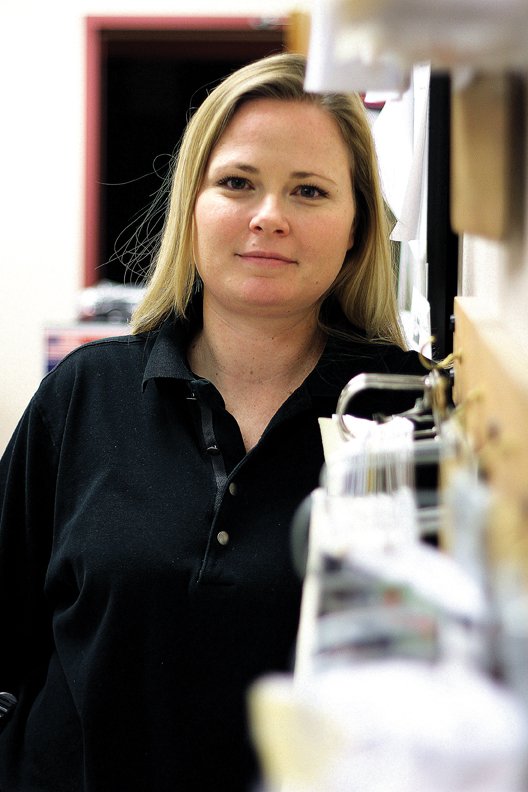 Detective Jen Kenney of the Craig Police Department was recently awarded the Law Enforcement Officer of the Year award by the Advocates Crisis Support Services. Kenney is known among colleagues for working well with sexual assault victims.
Stories this photo appears in:

Jen Kenney began working as a Craig Police Department investigator in 2005, a time when she said there was little communication between law enforcement agencies regarding sexual assault cases. "When I came in and started doing the investigations, everybody really wasn't on the same page and we didn't know what everyone else was doing," Kenney said. To bolster communication, she helped start monthly meetings for the Sexual Assault Response Team, a group that includes police officers, sheriff's office deputies, advocates, attorneys and health care professionals.