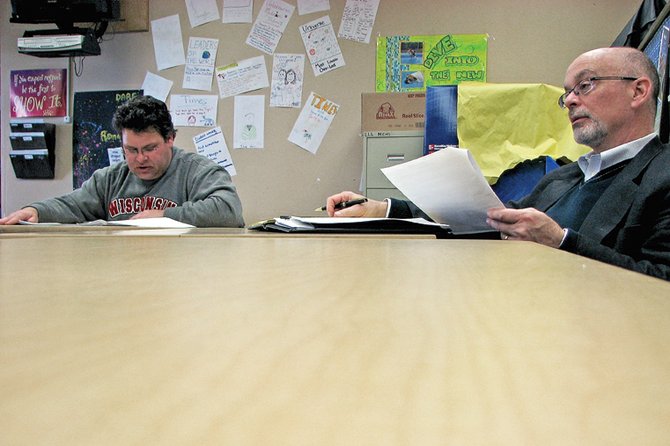 Moffat County School District administrators Mark Rydberg, left, and Joe Petrone present their draft budget proposal for fiscal year 2012 to students of Moffat County High School. The proposal calls for $2.3 million in reductions district wide, and includes a redistribution of 45 students from Sandrock Elementary School to Ridgeview Elementary School and reductions in bus routes.
Stories this photo appears in:

On Friday, Joe Petrone and Mark Rydberg paid a visit to Moffat County High School to present the administration's draft budget proposal for fiscal year 2012. The proposal introduces $2,325,750 in cuts from fiscal year 2011. The presentation was open to all MCHS students. However, six members of the student council were the only attendees.