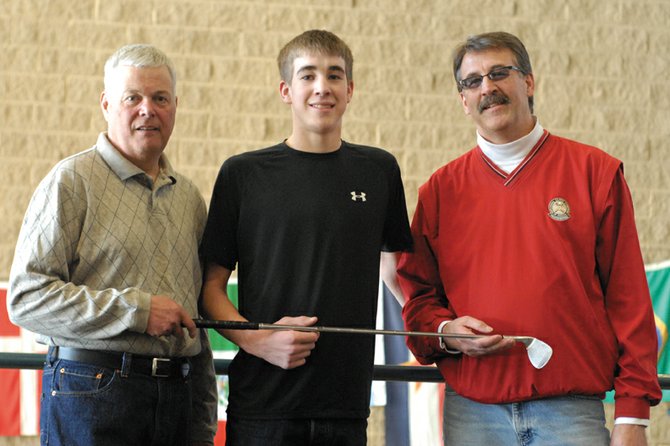 Mark Dockstader, middle, stands with his dad, Tom Dockstader, right, and his golf coach, Ken Harjes, left, Feb. 23 at Moffat County High School. Dockstader, a MCHS senior, said his dad got him started playing golf at 4 years old and Harjes continued his learning when he reached high school.
Stories this photo appears in:

On his trip back from Carlsandburg College in Galesburg, Ill., in early February, Mark Dockstader had already formed his opinion on the college visit. "In my head, I made the decision I wanted to attend Carlsandburg College on the way home from my visit," the Moffat County High School senior said. "I told my parents about a week later." Dockstader signed his letter of intent Feb. 23 to attend Carlsandburg College on a golf scholarship.
February 25, 2011 midnight