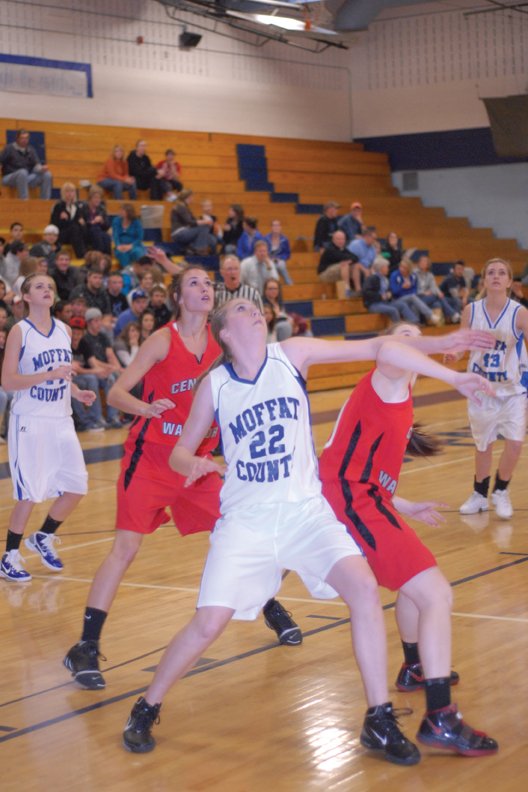 Kyleen Ellgen, a Moffat County High School sophomore, boxes out her opponent at MCHS earlier this season. The MCHS girls junior varsity basketball team finished the season 17-1, falling only to Soroco on Dec. 7.
Stories this photo appears in:

The Moffat County High School girls junior varsity team has a closeness rarely seen, head coach Sara Linsacum said. Linsacum said the team's ability to work together and know how each other works is a big reason they finished the 2010-2011 basketball season 17-1 "The girls team dynamic is amazing," she said. "I coached the same girls in middle school, and they have been together for a long time." The Bulldogs' only loss came on Dec. 7 to Soroco.