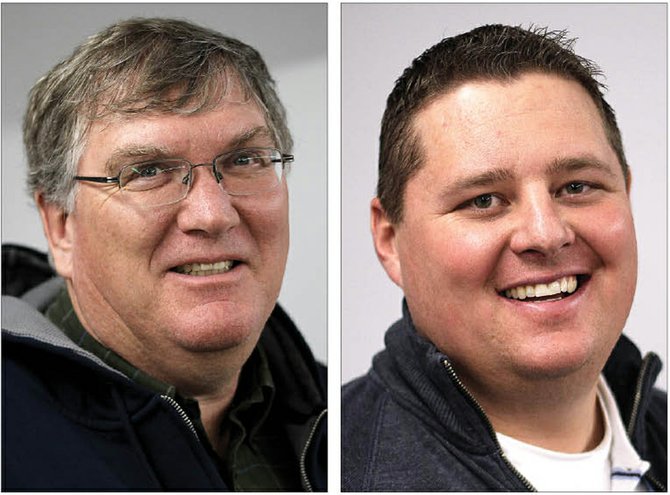 Stephen Hinkemeyer (left) and Tony Bohrer
Stories this photo appears in:

Two new names have surfaced in connection with Craig's April municipal election, which includes three city council seats and the mayor's position up for grabs. City clerk Shirley Seely said Thursday six residents have picked up nomination petition packets for the three council seats currently held by Ray Beck, Joe Herod and Byron Willems. So far, Beck, Willems, Joe Bird and Bill Johnston have all picked up council packets, which need to be signed by 25 registered voters and returned to Craig City Hall by March 4, Seely said.