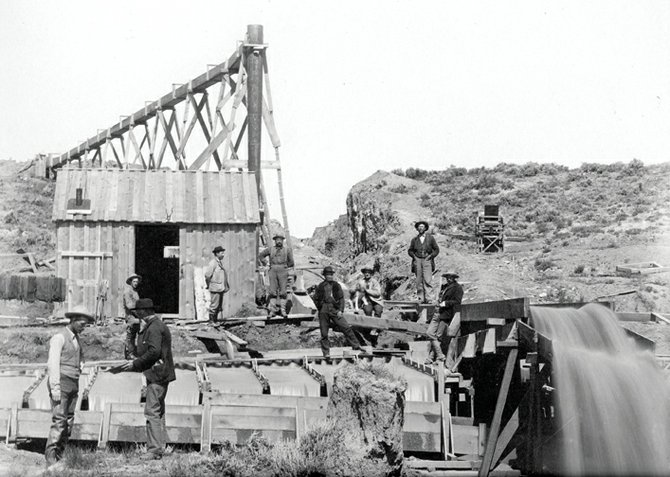 Men work at the Four Mile Gold Mine on Four Mile Creek north of Craig near the Wyoming border circa 1894. Frank Hinman, far left, is the only man identified in this early photo. The gunny sacks seen hanging on the rail, at far left in the photo, were used in the sluice boxes to recover gold taken from the gravel.

Stories this photo appears in:

David Moffat never stepped foot inside the county that would eventually bear his name. In fact, the industrial tycoon wasn't much concerned with the area. Rather, he merely wanted his railroad to pass through Craig on its way to Salt Lake City. But, the endeavor left Moffat nearly broke and halted the line in Craig.