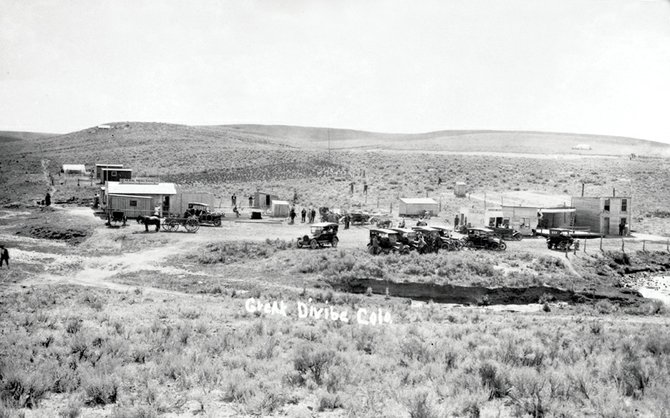 Pictured here is Great Divide, which was located about 15 miles north of Craig. A partially completed hotel, a post office, mercantile and stacks of new lumber all proclaim that this is a town site that is going to grow. Even the community dump, at far right, is off to a good start. Despite the promoter's claims that this would be the agricultural center of Northwest Colorado, the small community of homesteaders withered with the return of normal dry years.

Stories this photo appears in:

David Moffat never stepped foot inside the county that would eventually bear his name. In fact, the industrial tycoon wasn't much concerned with the area. Rather, he merely wanted his railroad to pass through Craig on its way to Salt Lake City. But, the endeavor left Moffat nearly broke and halted the line in Craig.