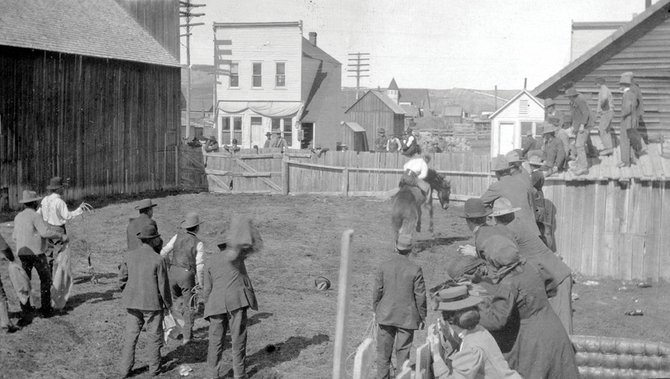 Impromptu rodeos were a part of life in Moffat County 100 years ago and photographer Lewis Hellebust recorded several of those events. In this photograph, McGonagill, a local homesteader from just north of town, gave it his best shot to ride "Nancy Hanks" without saddle or bridle. The event took place near Russell Street and Main Street, which would be Victory Way, across from West Theatre in present day.

Stories this photo appears in:

David Moffat never stepped foot inside the county that would eventually bear his name. In fact, the industrial tycoon wasn't much concerned with the area. Rather, he merely wanted his railroad to pass through Craig on its way to Salt Lake City. But, the endeavor left Moffat nearly broke and halted the line in Craig.