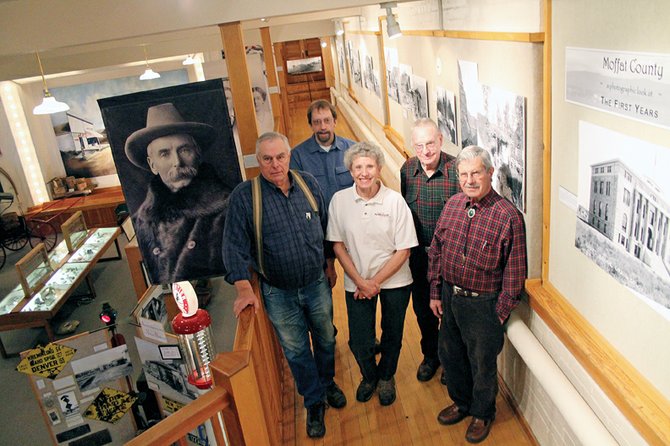 Moffat County will turn 100 years old Feb. 27, 2011, and the county's history will be the subject of various parties, celebrations and exhibits throughout the year. Pictured, from left to right, is Lou Wyman, owner of the Wyman Museum; Dan Davidson, director of the Museum of Northwest Colorado; Mary Lou Allen, president of Preserving the Last Frontier; and Dean Visintainer and Neil McCandless, both former Moffat County Commissioners. Allen, McCandless and Visintainer will host a meeting to retell the history of the county at the end of the month.

Stories this photo appears in:

David Moffat never stepped foot inside the county that would eventually bear his name. In fact, the industrial tycoon wasn't much concerned with the area. Rather, he merely wanted his railroad to pass through Craig on its way to Salt Lake City. But, the endeavor left Moffat nearly broke and halted the line in Craig.