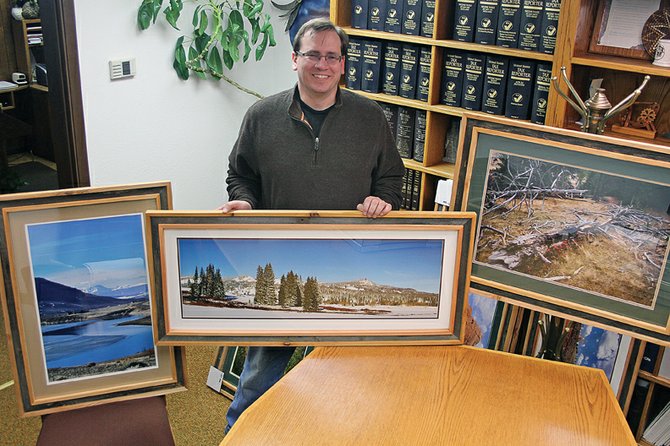 Chad Bonaker, 34, stands with three of his photographs that will be on display at the Rackhouse Pub in Denver for a month-long exhibit. Bonaker first picked up a camera 13 years ago to document his work as a theater lighting designer and had to whittle his collection of 6,000 photos to 30 for his display.
Stories this photo appears in:

Chad Bonaker once found himself under the spotlight. It was his sophomore year at Moffat County High School and he was playing the part of the crazy old uncle in "Twas a Dark and Stormy Night" in one of the high school's theater performances. He only had two lines in the production, but that was just fine with him. He wasn't interested in acting. He was interested in a different aspect of the stage.