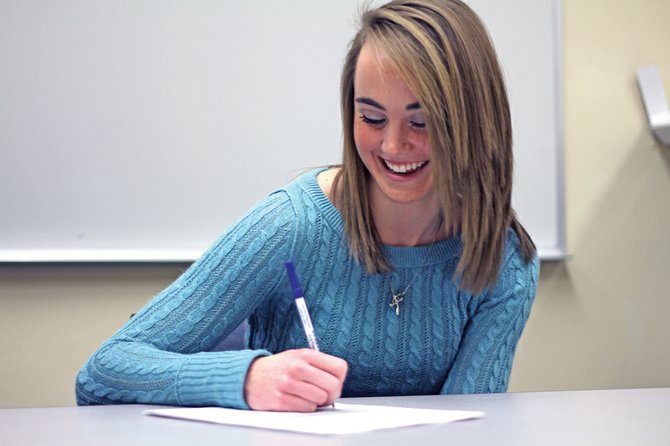 Maddy Jourgensen, a Moffat County High School senior, inked her letter of intent Wednesday to attend Augustana College in Sioux, S.D. Jourgensen said Augustana's academic and running programs put the school at the top of her list.
Stories this photo appears in:

Wednesday was national signing day for high school seniors across the country. Hopeful athletes looked to continue their sport, from football to soccer to cross country and more, at the collegiate level. While football powerhouses salivate over landing the next big superstar, most college teams sign recruits behind closed doors and with little fanfare. Such was the case for Moffat County High School senior Maddy Jourgensen.
February 2, 2011 2:02 p.m.