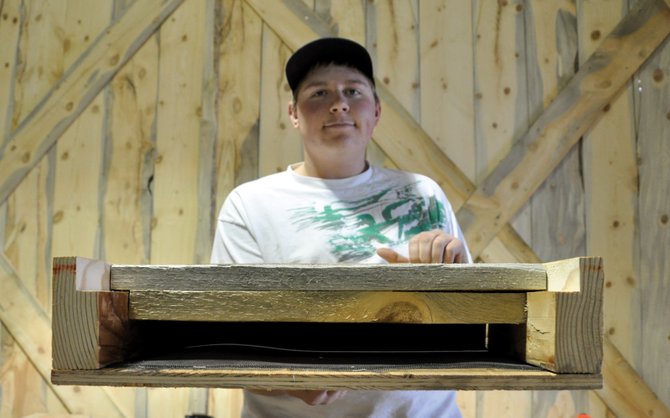 Seth Morgan, 16, a member of the Elkhead Wranglers 4-H club, holds up a bat box he and other club members made Thursday. The boxes have a narrow opening to keep predators out and are lined with screen so the bats can crawl inside.
Stories this photo appears in:

Bats: the silent scourge of the night, haunters of lonely belfries, elusive and dark. But, this is only part of the story. Forget the grainy horror films and the Count Dracula references. Children and teens in the local Elkhead Wranglers 4-H club got the real scoop on bats recently, and it has more to do with crops and flowers than one might think.
December 31, 2011 midnight