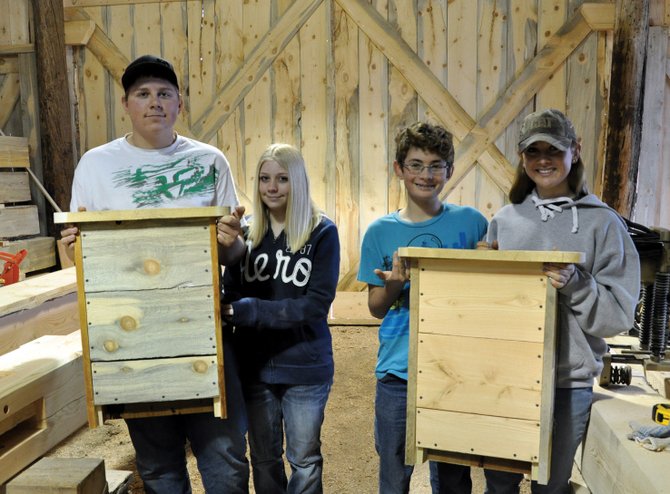 Elkhead Wranglers 4-H club members show bat boxes they and other club members made Thursday inside Todd Bellio's shop outside of Craig. The boxes are made mostly from beetlekill pine, said Todd Bellio, who owns High Desert Timber Frame and supplied wood for the project. Pictured, from left, are Seth Morgan, Sarye Morgan, Wyatt Bellio and Ripley Bellio.
Stories this photo appears in:

Bats: the silent scourge of the night, haunters of lonely belfries, elusive and dark. But, this is only part of the story. Forget the grainy horror films and the Count Dracula references. Children and teens in the local Elkhead Wranglers 4-H club got the real scoop on bats recently, and it has more to do with crops and flowers than one might think.
December 31, 2011 midnight