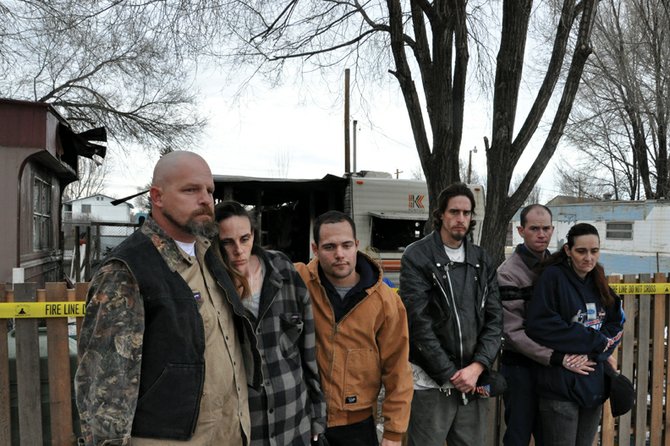 Charles Hurtt and his wife, Frances Burkleo, affectionately known as "Pops" and "Grandma Gigi," were known for taking in people who needed help and sharing what they had with those around them. Their friends and family members stand outside the home Wednesday in east Craig where the couple perished in a fire Christmas Day. Pictured, from left, are son-in-law Bill Boston and his wife, Jennifer; family friends Nicholas Bustamante and Dean David, and Hurtt's daughter, Jeannetta Baird, far right, and her husband, William.
Stories this photo appears in:

Charles Hurtt had a way of coaxing a smile out of other people. You just couldn't help it, his daughters Jeannetta Baird and Jennifer Boston said. His untiring sense of humor could defuse a conflict, soothe an aching heart, or just make another person laugh. "He liked to make people smile and feel good," said Baird, 31. "You couldn't be mad for more than two minutes around my daddy."
December 29, 2011 2:42 a.m.