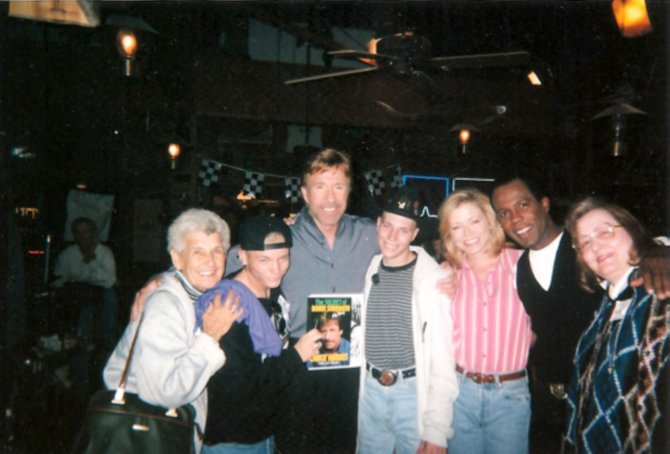 Miracles happen, Pastor Linda Taylor, of Maybell Community Bible Church, writes in this week's religion column. She cites her friend, Shawn, fourth from the left in a white hoodie, as an example. The prayers of Shawn and his family were answered, Taylor writes, when his wish to meet TV and film star Chuck Norris came true. Shawn is also now leukemia free, which Taylor also credits to prayer.

Stories this photo appears in:

With the many hardships happening around us, I thought it would be nice to share a story about Shawn, a 16-year-old young man who was diagnosed with leukemia, and his miracle. I pray it will bless you and allow you to see there are still miracles happening today. This occurred during my ministry in Arizona. With excitement in the air, it was time to load our suitcase into the limousine and head to the airport. Shawn, Maggie, Chris and myself were about to experience how God answers prayer.