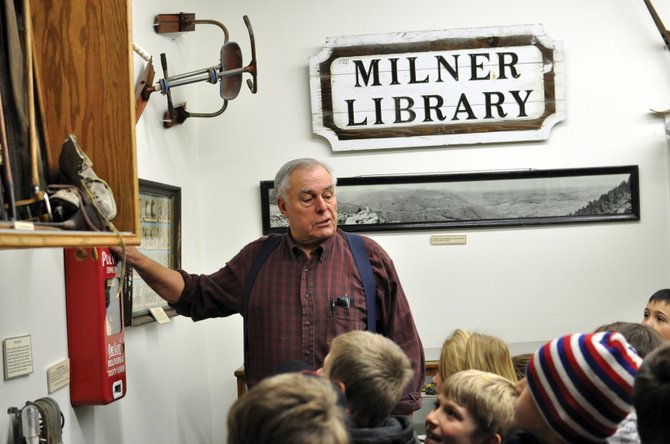 Lou Wyman, owner of Wyman Museum, shows Sandrock Elementary School third-graders a vintage gum machine Wednesday afternoon at the museum. Students visited the museum to wrap up a unit that simulated life in an 1800s one-room schoolhouse.
Stories this photo appears in:
Dalton Reed showed a group of wide-eyed third-graders how heat can shape metal Wednesday afternoon. At least one of them had a hard time believing such a transformation was possible. Reed, a blacksmith and mechanic at Wyman Museum, showed the children metal that had been molded into radically different forms using flame, an anvil and hammer. "What?" one student said, his voice full of wonder.
December 24, 2011 midnight