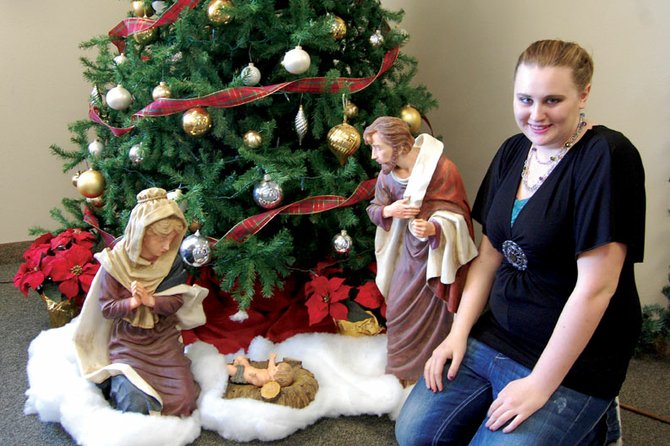 Janna Thompson kneels beside the Nativity scene set up in the lobby of The Journey at First Baptist Church. Thompson wrote and directed the Christmas play, "We Three Nails," which follows three modern children as they witness events in the life of Jesus Christ.
Stories this photo appears in:

Grace. The word is an important part of any Christian church, and it's an element of faith Janna Thompson wants people to associate with the holiday season. "It's the greatest gift, better than any Christmas present," Thompson said. But, rather than telling people about the importance of God's grace, she'll be showing them. Thompson is the writer and director of "We Three Nails," a Christmas play set to debut at 6 p.m. Sunday at The Journey at First Baptist Church, 1150 W. Ninth St.
December 17, 2011 midnight