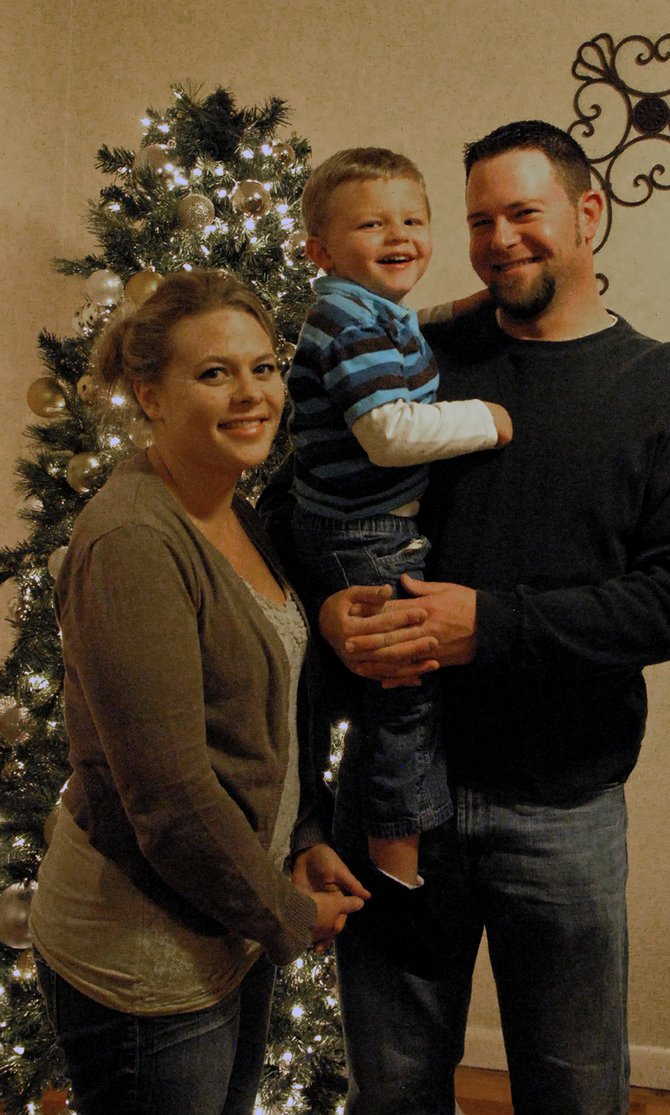 Megan, Kelton and Steve Mudge stand near the Christmas tree inside their home in Craig. Kelton graduated in May from Horizons Specialized Services' Early Intervention program for developmentally disabled children.
Stories this photo appears in:

At first blush, Kelton Mudge appears to be just like any other 3-year-old boy. He's quick with a smile, loves to laugh and sing, and can invent new games on a whim, like "zipper coat" — zipping and unzipping someone's jacket to hear the funny noise it makes. But, there was a time when Kelton's parents, Megan and Steve, worried whether their son would be able to lead a normal life.