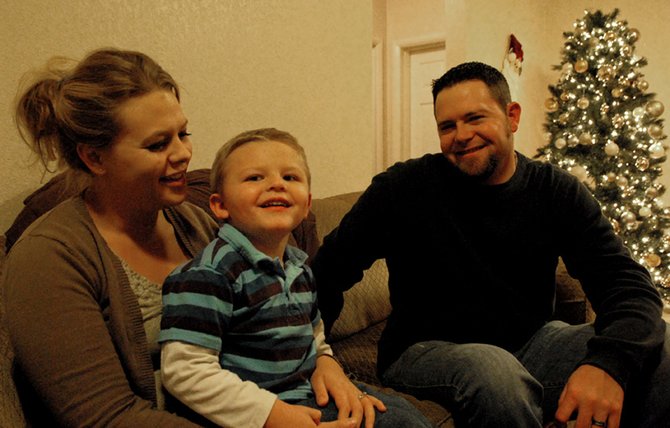 Megan, Kelton and Steve Mudge sit inside their home in Craig. When Kelton was born, Megan and Steve were told their son would live in a vegetative state because of complications he endured while in the womb. But, Kelton proved them wrong: he recently graduated from Horizons Specialized Services' Early Intervention program, where he learned basic motor and communication skills.
Stories this photo appears in:

At first blush, Kelton Mudge appears to be just like any other 3-year-old boy. He's quick with a smile, loves to laugh and sing, and can invent new games on a whim, like "zipper coat" — zipping and unzipping someone's jacket to hear the funny noise it makes. But, there was a time when Kelton's parents, Megan and Steve, worried whether their son would be able to lead a normal life.