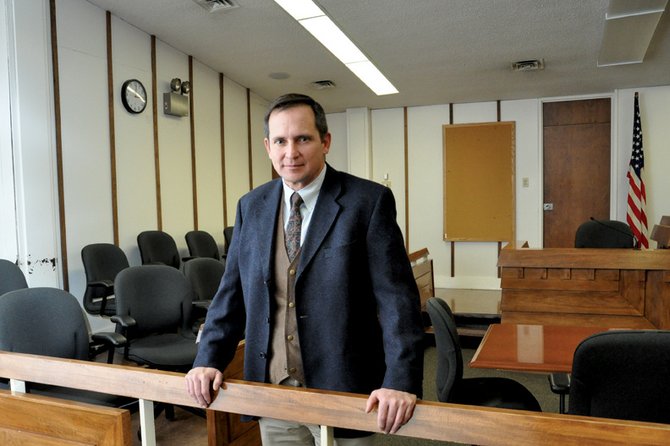 Brett Barkey, assistant district attorney for the 14th Judicial District, stands Monday afternoon in a courtroom at the Moffat County Courthouse. Barkey is more than three months into his second stint with the 14th Judicial District. He worked as Moffat County's chief deputy district attorney until March 2008.
Stories this photo appears in:

There's one thing Brett Barkey knows well, and there's another deep in his blood. The first is the legal system. Barkey has more than 20 years in the legal field, following his graduation from Georgetown University Law Center and his subsequent admittance to the bar in 1986. The second is his connection to Colorado. "I'm a fourth-generation Coloradan," he said. "My ancestors came out here from Iowa on a covered wagon in the 1860s and settled in the South Park area.