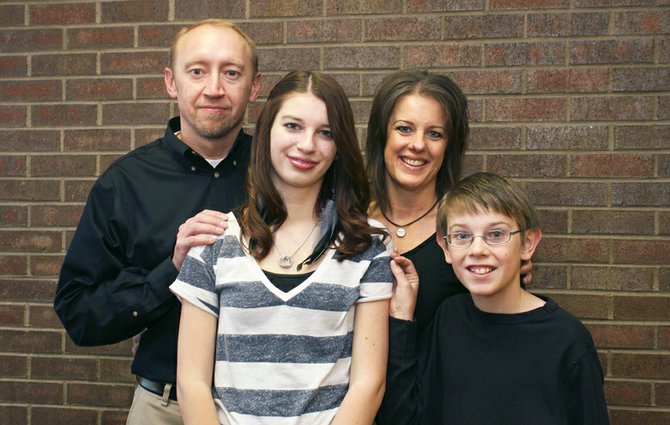 David Dempster, left, and his wife, Julie, second from right, pose with their daughter, Brynnae, 14, and son, Ethan, 11, at the Bank of Colorado. David and Julie balance raising their two children with volunteering with multiple local organizations.
Stories this photo appears in:

Laughter key for David and Julie Dempster in life, volunteerism, family
Meet David and Julie Dempster. David is 42 — he does some quick math on a nearby calculator to make sure — and Julie says she's 37. "Actually, you know what, I think you just turned 38," David said. Julie paused. "Seriously?" she said as a smile spread across her face. The Dempsters met in 1991 at Western Nebraska Community College in Scottsbluff, Neb., and married June 24, 1995. Or was it the 25th? They can't remember for certain.
December 3, 2011 7:36 a.m.