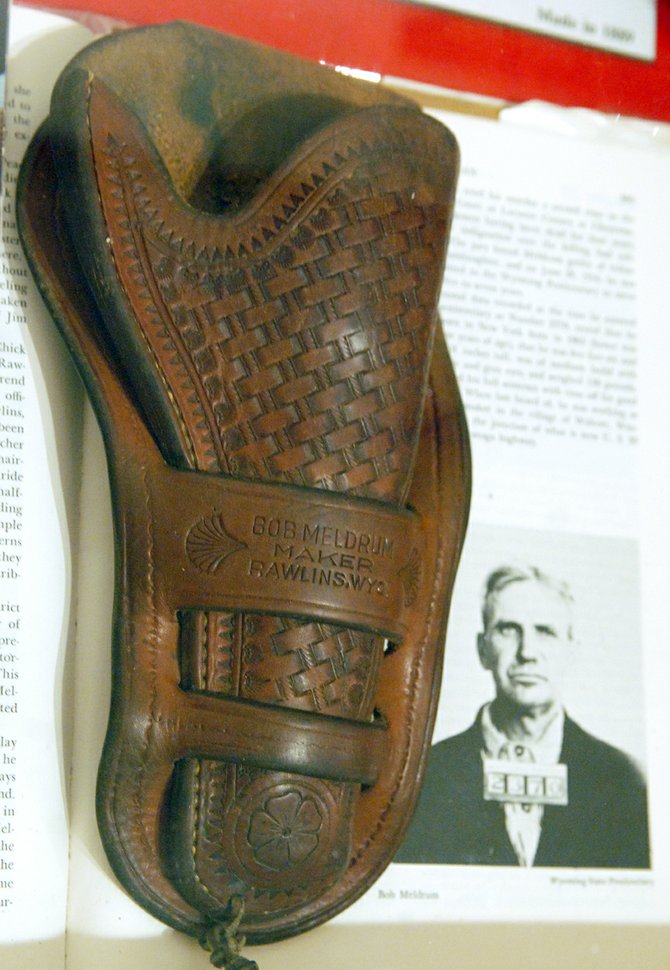 A holster made by "Bad Bob" Meldrum sits atop a book with Meldrum's prison photo at the Museum of Northwest Colorado. While serving as marshal around Baggs, Wyo., Meldrum fatally shot Chick Bowen, an area cowboy, in 1912. Meldrum was imprisoned for the crime.
Stories this photo appears in:

Imagine a place bound by isolation, where an unforgiving landscape surrounds you at all points of the compass, and sometimes the only thing between you and death is how fast you can draw your gun. Imagine that, and you've got a picture of what life may have been like in the Old West that Ron Franscell chronicles in "The Crime Buff's Guide to the Outlaw Rockies," a collection of historical vignettes published this year by Globe Pequot Press documenting a darker, seamier side of Colorado and Wyoming history.