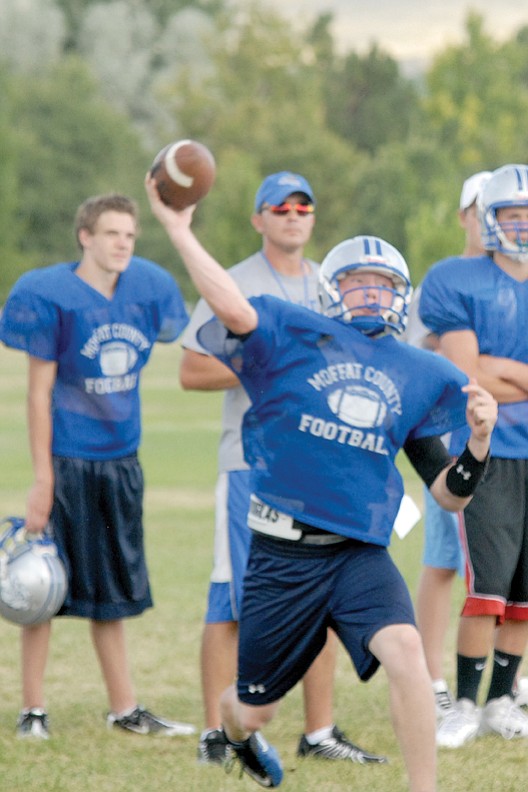 Bubba Ivers, a Moffat County High School junior, drops back to pass during practice. Ivers started at quarterback last season as a sophomore, and he hopes to lead his team to the playoffs in his second year at the helm.
Stories this photo appears in:

Garrett Spears wasn't sure what to expect when he returned to the football field in October last year against Battle Mountain. Spears, then a Moffat County High School junior, blew his knee out at summer camp at the University of Wyoming in Laramie. On the fourth play of the camp's first day, Spears, who was projected to start at center for MCHS, got in position to block his opponent, but something went wrong.