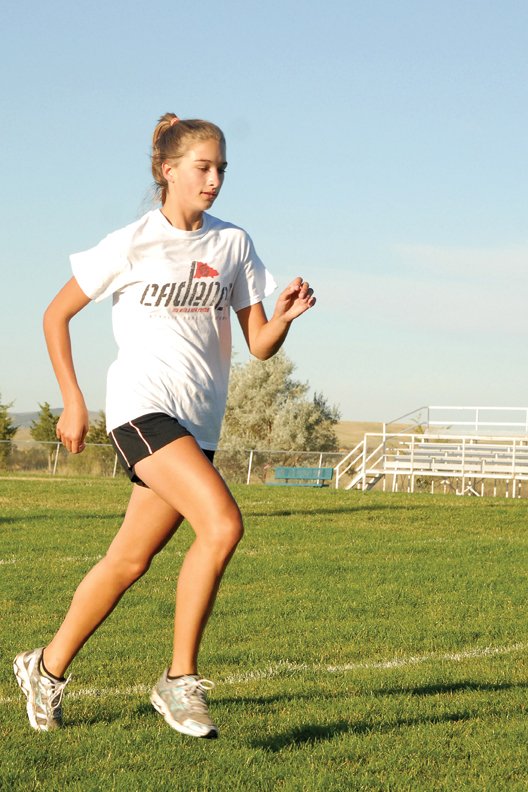 Brenna Ciesco, a Moffat County High School sophomore, placed 34th in last year's 4A state meet and is the MCHS varsity cross-country team's top returning girl.
Stories this photo appears in:
Alfredo Lebron said he isn't cocky or conceded, but the Moffat County High School senior knows what's expected of him this cross-country season. "I have high expectations," he said. "I trained all summer as much as I could so I can finish as high ranked as I am supposed to." Meeting those expectations will be no easy task, as Lebron is the top returning runner in the state from last year's 4A state cross-country meet.