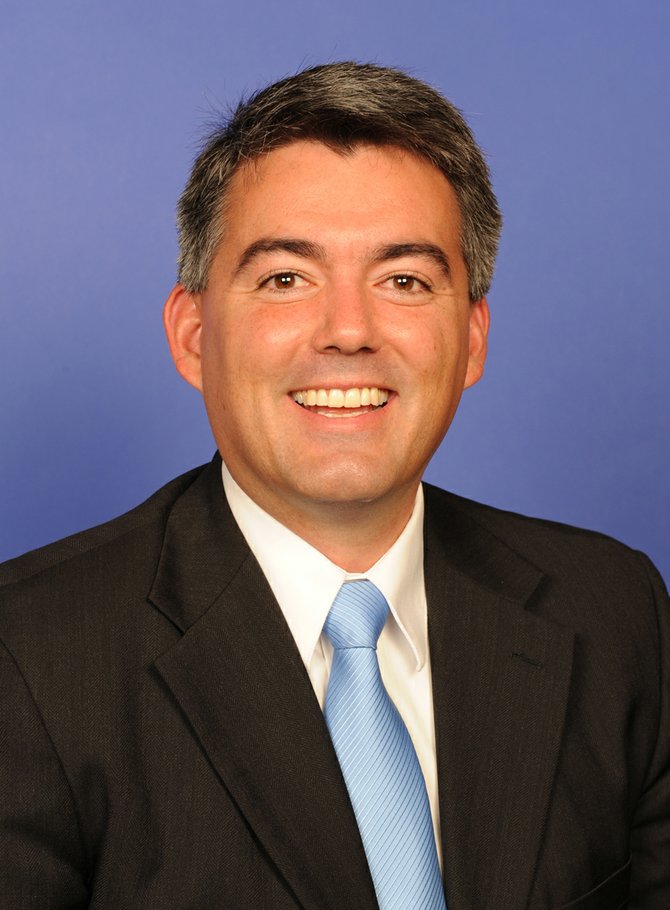 Cory Gardner
Stories this photo appears in:
U.S. Senator Cory Gardner (R-Colo.) and U.S. Representative Scott Tipton (R-Colo.) introduced a piece of legislation that would stop sage grouse from being listed as endangered species for 10 years, and would mandate states develop and manager their own conservation efforts regarding the species.
Rep. Cory Gardner delivers keynote address at Colorado Water Congress
Even if the state could afford to build every water project on the books today, funds would still fall well short of future water needs. That was one of the points raised Wednesday by Rep. Cory Gardner, R-Colo., during the keynote address at the Colorado Water Congress gathering in Steamboat Springs. Gardner, a Yuma native, represents the state's fourth district in the U.S. House of Representatives. He currently serves on the House Committee on Energy and Commerce and three subcommittees including energy and power, environment and economy, and oversight and investigations. State Sen. Jean White, R-Hayden, introduced her friend and former colleague in the state legislature.