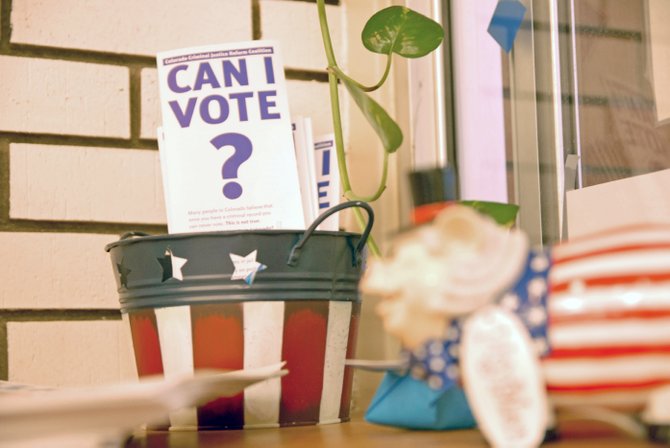 Voter information is available at the elections office in the Moffat County Courthouse, 221 W. Victory Way. Voters must be registered by Oct. 3 to participate in November's ballot, which will include four open seats on the Moffat County School Board.
Stories this photo appears in:

Vicki Duncan, the Moffat County School District's designated election official, was optimistic Friday when discussing November's school board election. "We have four board of education district seats open on this year's ballot," Duncan said. "So far, there has been interest in every district but one." By interest, Duncan was referring to five residents who have come into her office to fill out paperwork and pick up a candidate petition.