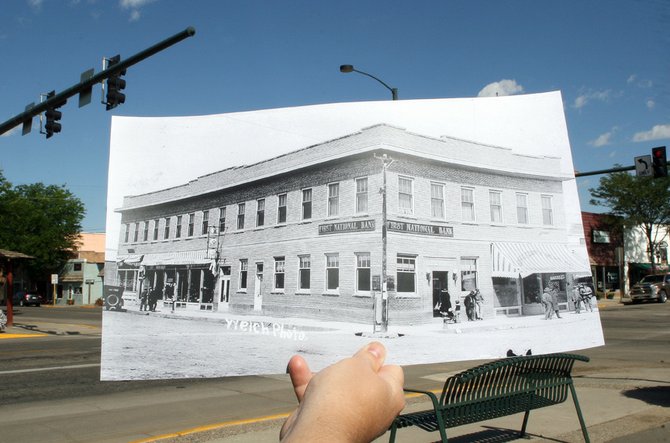 A photo of the First National Bank building by photographer George Welch is held in today's environment, 506 Yampa Ave., on Wednesday morning. The image, photographed in the same manner as those depicted on the website www.dearphotograph.com, is the third in a series the Craig Daily Press is calling Dear Moffat County. Find out more at www.craigdailypress.com/dearmoffatcounty.
Stories this photo appears in:

The Craig Daily Press has launched its community photo project, Dear Moffat County, and is seeking community entries to the project. The project is a series of images of old photos of Craig and Moffat County landmarks and people held in the current-day surroundings. The project is based off a popular website, www.dearphotograph.com.
August 5, 2011 12:12 p.m.