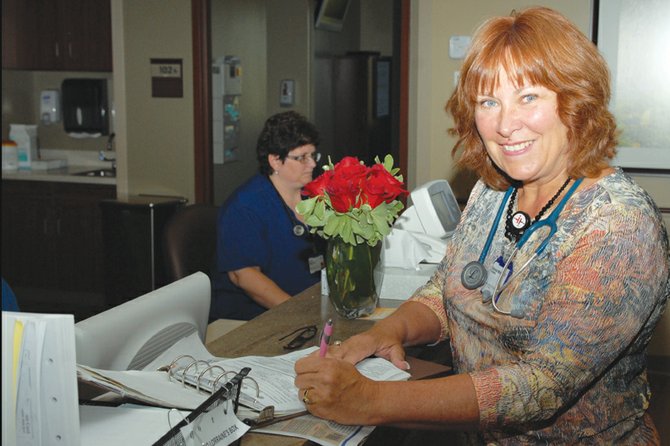 Hospitalist Rebecca Moore takes a break from paperwork Thursday at the nursing station of The Memorial Hospital in Craig. Moore, a Denver-based internal medicine specialist, is one of three physicians who will visit TMH in cycles as a 24-hour on-call doctor.
Stories this photo appears in:

When responsibilities of the job add up, a doctor's primary task —tending to the well-being of patients — can sometimes be overlooked. Officials at The Memorial Hospital in Craig contend a new program will ensure this oversight happens as little as possible. Since launching a hospitalist program earlier this month, TMH has received positive feedback from medical staff and patients alike, hospital officials said.