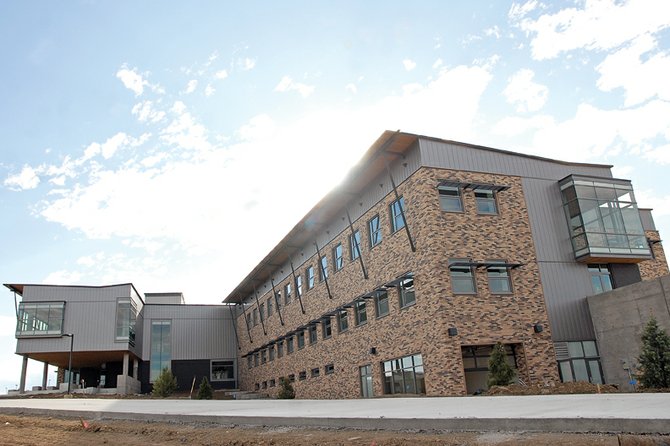 The new Colorado Northwestern Community College campus is almost finished. School officials will host a ribbon-cutting ceremony at noon Monday to open the campus. Tours will be provided afterward. The event is free and open to the public.
Stories this photo appears in:

Gene Bilodeau is hoping for a strong public turnout for Colorado Northwestern Community College's upcoming open house. "The more, the merrier," the vice president of administration said. "It's the community's college. And, the more of the community that can come and appreciate it, the better." CNCC officials will cut a ribbon to signal the opening of the college's new facilities at noon Monday at 2801 W. Ninth St. The event will include guided tours of the facility and light refreshments.