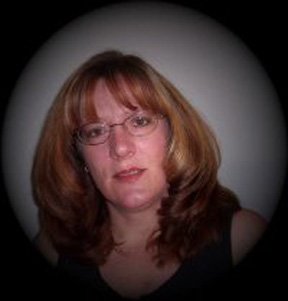 Carla Steele
Stories this photo appears in:
A line of men and women stood quietly Saturday afternoon under a light rain, each waiting patiently for a chance to sign the guestbook and enter Hayden Congregational Church. Once inside, an usher directed visitors past a collection of family photographs, rows of crowded pews, and into a back room set up to handle crowd overflow. A big screen television would display live video of the upcoming service, and seats had been arranged in long rows.
Friends and family of Joshua Ward, a Hayden man and driver involved in a fatal vehicle crash last week, are mourning his passing. "Josh was the smartest, nicest guy I ever met," said Blake Osburn, of Tulsa, Okla. "I've never seen anyone do a complete 180 with his life and become as successful as he was on his way to being.
Colleagues of a Hayden woman and former town police officer who died Friday in a vehicle crash on U.S. Highway 40 recalled her Monday with fond memories. Carla Steele, 48, died in a head-on collision about a half-mile east of Wyman Museum. It's believed Steele was on her way to Tri-State Generation & Transmission, where she worked as a security guard.