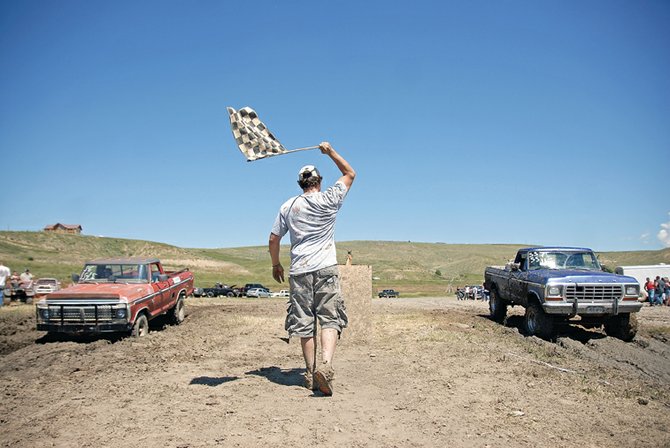 Craig resident Jason Vallejos drops the flag to start a race Saturday during the 2011 Moffat County Mud Runs at Wyman Museum. Gunning their engines are Meeker resident Loren Maybury, left, in a 1973 Ford pickup with a 390 engine, and Craig resident Greg Merrick, in a 1978 Ford pickup with a 460 engine.
Stories this photo appears in:

Tim Meyer, organizer of the 2011 Moffat County Mud Runs, said 55 drivers competed in the muck and the mud Saturday at Wyman Museum in Craig. About 200 spectators watched drivers plow through two parallel 130-foot mud pits. The pits were manmade, and filled with water pumped from a nearby pond.