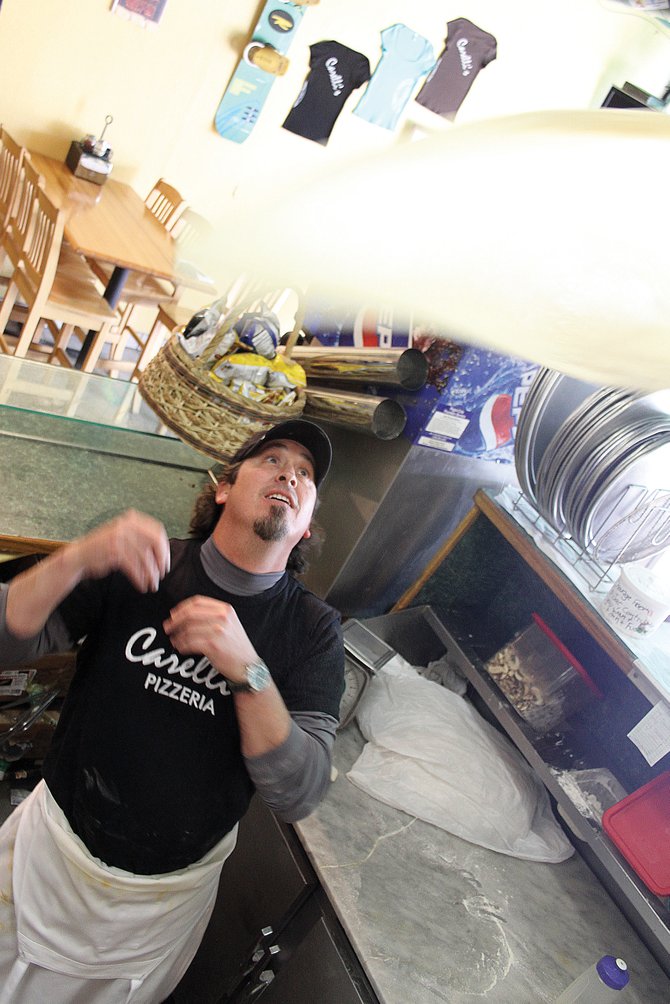 Brett Etzler tosses pizza dough as part of cooking preparation. As the new co-owner of Carelli's Pizzeria & Pasta, Etzler has left the restaurant's menu largely the same and mans the counter and pizza oven while his fiancée and co-owner, Stephanie Perez, manages the kitchen and wait staff.
Stories this photo appears in:

The word "slice" had a negative connotation at Brett Etzler's last job. When he hears it now, however, it means income. The former golf professional swung into a new career in January when he bought Carelli's Pizzeria & Pasta, 465 Yampa Ave., with his fiancée, Stephanie Perez.