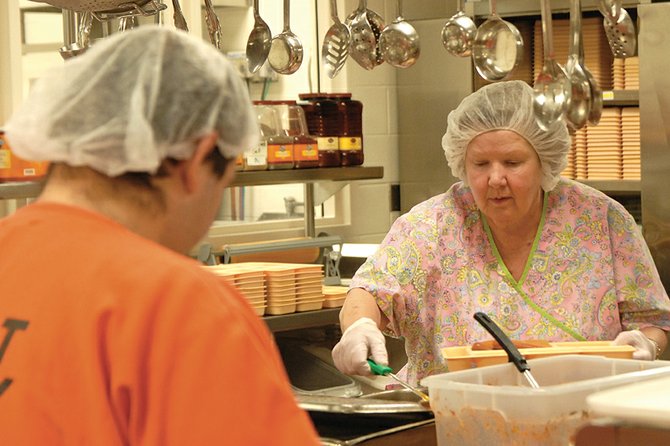 Mary Buchanan prepares lunch Friday at the Moffat County Jail with inmate Sean Egbert. Buchanan works with three inmates throughout the week to prepare meals at the jail.
Stories this photo appears in:

When Mary Buchanan was interviewing for her position at the Moffat County Jail, she was asked a hypothetical question. How would she handle seeing a person in church one day and in jail the next? "I said, 'I hope no differently than I treat them in church,'" said Buchanan, the jail's food service supervisor for almost five years.