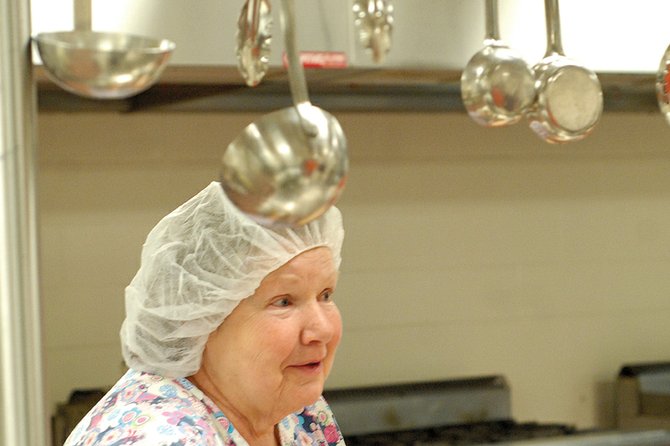 Mary Buchanan, 62, works in the kitchen Thursday at the Moffat County Jail.
Stories this photo appears in:

When Mary Buchanan was interviewing for her position at the Moffat County Jail, she was asked a hypothetical question. How would she handle seeing a person in church one day and in jail the next? "I said, 'I hope no differently than I treat them in church,'" said Buchanan, the jail's food service supervisor for almost five years.