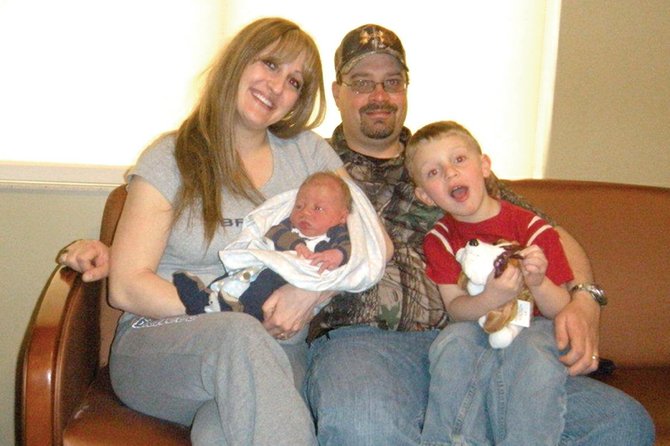 Traci Curtis, left, holds her newborn son, Parker, with her husband Mark-Lee and oldest son Tucker, 4, at The Memorial Hospital in Craig. Traci and Mark-Lee, residents of Baggs, Wyo., were forced to deliver Parker on April 17 on the side of Colorado Highway 13 near mile marker 104 as they could not make it to TMH in time. Both said it was an experience they'll never forget.
Stories this photo appears in:

Mark-Lee Curtis has always heard the phrase, "You have to do what you have to do." On April 17, however, Mark-Lee found himself doing something he never thought would fit into that expression. At 9:23 a.m., the Baggs, Wyo., native held his son, Parker, in his arms as he took his first breath of life.