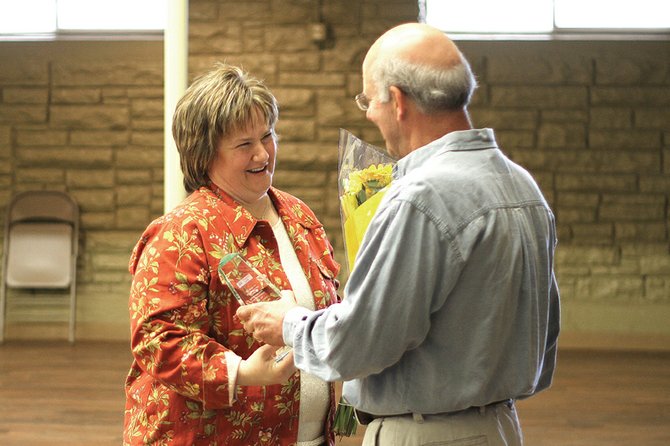 Moffat County resident Lorrae Moon accepts her award Wednesday in the Moffat County Pavilion after being recognized as Moffat County United Way's 2010 Volunteer of the Year. Joel Sheridan, United Way board president, and Moffat County Commissioner Tom Mathers presented the award.
Stories this photo appears in:

Lorrae Moon had to make a quick detour before Wednesday's volunteer luncheon. She's tasked with keeping an eye on her son's flock of sheep during the day. But, as she drove by on her way to town, she noticed some newborn lambs were huddled among the rest of the sheep, separated from their mothers. So, Moon stopped to lend a hand. Although she would have rather not gotten dirty just before lunch, she jumped in to help because it was needed, she said.