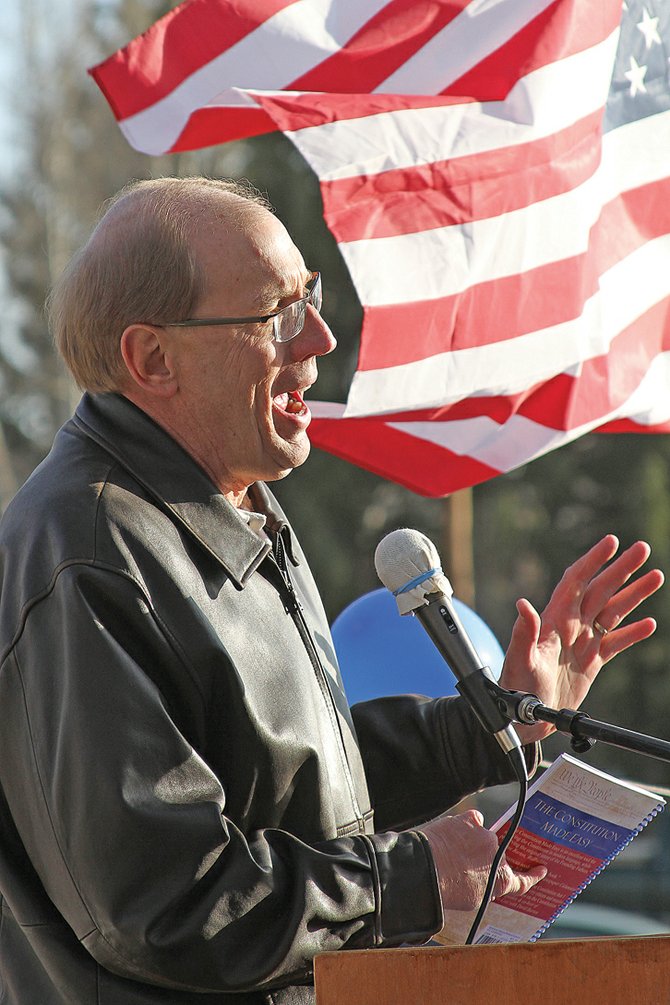 Michael Holler, author of "The Constitution Made Easy," speaks Friday at the Tax Day Freedom Rally at the Moffat County Courthouse. On Saturday, Holler hosted a seminar on the Constitution at American Legion Post 62. He said today's government is a far cry from the intentions of the Founding Fathers.
Stories this photo appears in:

Freedom of speech, the press, exercise of religion, peaceful assembly and petitioning the government. Listing the five rights afforded by the First Amendment of the U.S. Constitution comes easy to Michael Holler. However, he noted that only a select few Americans can recite the first portion of the Bill of Rights, a number he believes to be far too small.