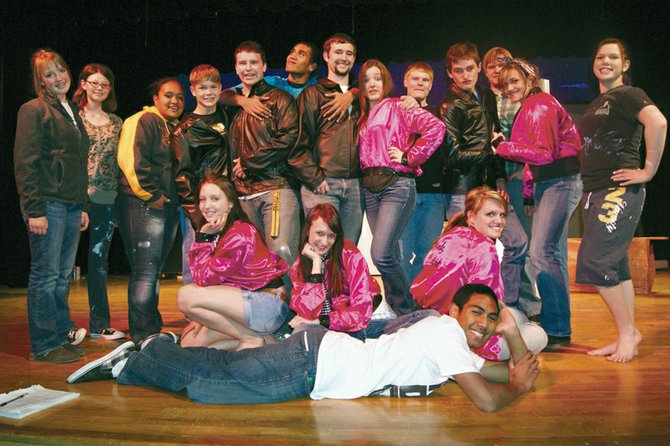 Members of the Meeker High School Drama Club gather for a group shot during rehearsals for the upcoming spring musical, "Grease." The show is directed by Gary Zellers, who has previously helmed productions of "Guys and Dolls" and "Little Shop of Horrors" for the troupe. He also directed "Grease" with a different cast in 2006. The curtain rises for the show at 7 p.m. April 22 and 23 at Meeker High School, 550 School St., in Meeker.
Stories this photo appears in:

As tunes like "Summer Nights," "Beauty School Dropout" and "We Go Together" reverberate along the walls of the Meeker High School auditorium, some listeners may be taken back a few decades. Gary Zellers' trip down memory lane only goes back to 2006, leaving him to reflect on how much he has learned in the past five years. The Meeker High School Drama Club and its director are sharpening those tunes and others for their upcoming performance of the 1950s-themed musical "Grease," scheduled for April 22 and 23.