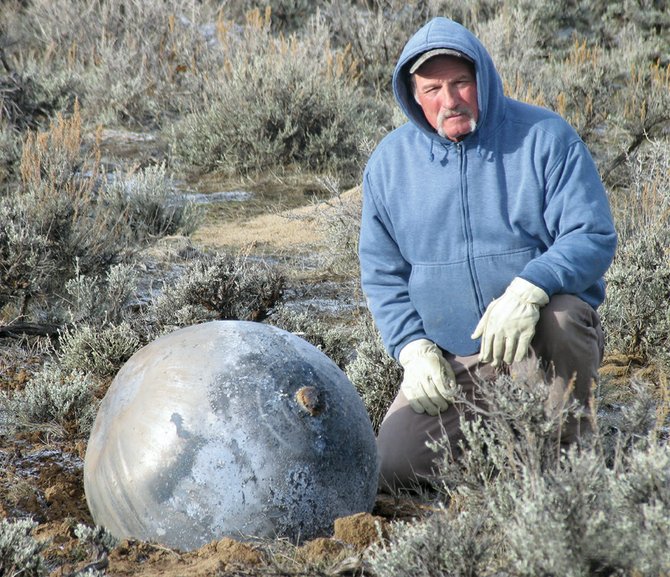 Robert Dunn stands next to a pressurant tank he discovered March 21 in Moffat County while looking for deer and elk horns. NASA spokesman William Jeffs said the tank is from a Russian rocket that reentered March 19.
Stories this photo appears in:
While hiking near Moffat County Road 9 last month, Robert Dunn heard a noise he said sounded like scraping. "It was just an odd noise, it just wasn't natural," Dunn said. "It wasn't an airplane and it wasn't my cell phone. I listened, and that was it." Several hours later, Dunn, a 57-year-old resident of Dixon, Wyo., who was searching for horns shed by deer and elk at the time, found what he believes caused the strange noise — a pressurant tank from a Russian rocket.