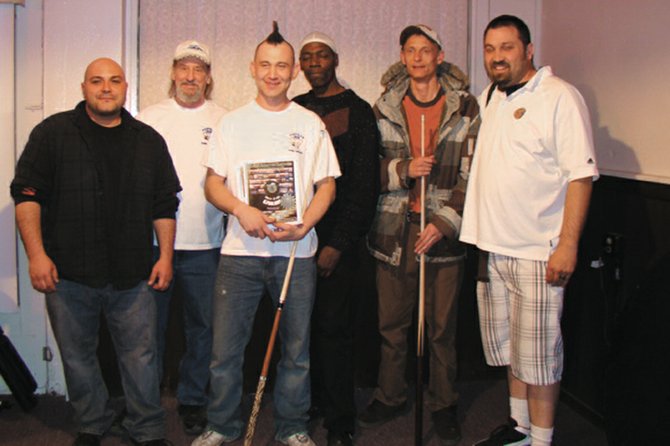 The Motley Cue billiards team, from left, Manny Madrid, John Bishop, Brian Garcia, Thomas Johnson, Jean Haskins and James Barrett, pose March 26 in the Popular Bar after winning the Craig Billiards Congress of America City Championships. The victory guaranteed the team a trip to the 34th Annual BCA National Tournament on May 18 in Las Vegas.
Stories this photo appears in:
Pool means more to the Motley Cue team than just nicknames and good times. Sure, the billiards team has "Hippie," "Weasel" and "T," who contribute. And it's also true they enjoy the camaraderie and time spent at the Popular Bar every week. But, when it comes down to the sport of billiards, the team looks for good, solid competition and a chance to win as much as anything else.