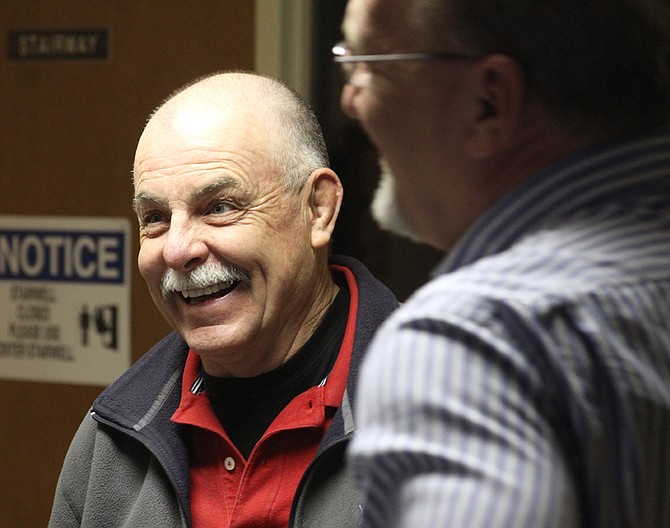 Ray Beck, left, talks with fellow Craig City Council candidate Joe Bird on Tuesday night at the Moffat County Courthouse while waiting for election results. Beck, an incumbent, and Bird each secured enough votes to win a spot on the council. They will be sworn in April 12.
Stories this photo appears in:

Craig Mayor Don Jones compared election night to a game of poker. "Until you turn over all your cards, you don't know where you're at," Jones said. "You do the best you can, those are the cards you play, and I had the winning hand this time." Jones, who was term-limited as mayor, was one of three candidates elected to the Craig City Council in Tuesday's municipal election.