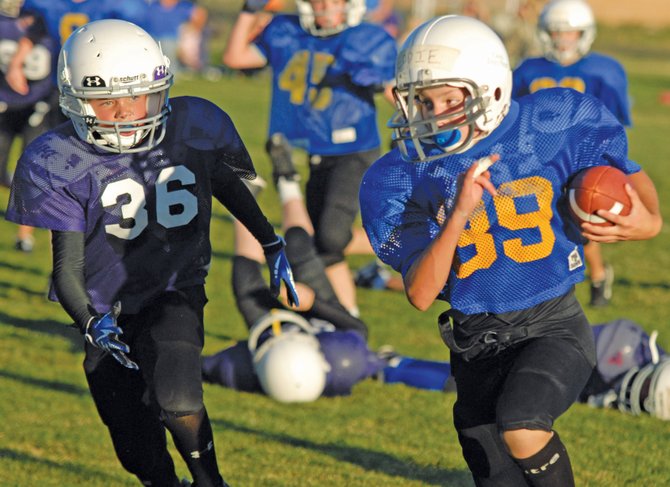 Chargers quarterback Eddie Smercina drives toward the end zone against Ravens defender Brent Cook in Tuesday's Doak Walker football game. Smercina scored four touchdowns in the game, which the Chargers won, 26-19.
Stories this photo appears in:

Momentum. That was the word of the day for Chargers quarterback Eddie Smercina, as he and his teammates took the field Tuesday evening in fifth- and sixth-grade Doak Walker football league play at Woodbury Sports Complex. And, with coaches and parents helping the team build up steam, victory was the result, but a hard-fought one. The Chargers beat the Ravens 26-19 in a game that came down to the final minutes, with tension building from the moment the first whistle blew.
September 29, 2010 midnight