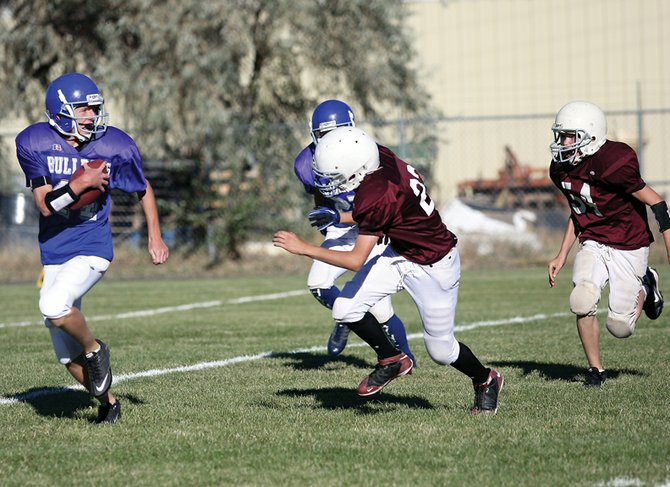 Eighth-grade quarterback Tyler Davis fends off tacklers while returning the opening kickoff in Craig Middle School's game Tuesday against Soroco. Davis scored a touchdown on the run, followed by another later in the first quarter. CMS's eighth-graders played the first quarter, while the seventh-graders played the rest of the game. The final score was 40-6.
Stories this photo appears in:

Craig Middle School is looking to finish the football season undefeated, and if a recent game is any indication, there is a strong chance both the seventh- and eighth-grade teams do so. In a combined game with seventh- and eighth-grade players Tuesday at CMS, the Bulldogs defeated Soroco Middle School, 40-6. The eighth-graders took the field in the first quarter, and dominated within the first 15 seconds. Tyler Davis, the starting quarterback and defensive end, ran back Soroco's kickoff for a touchdown.
September 23, 2010 midnight