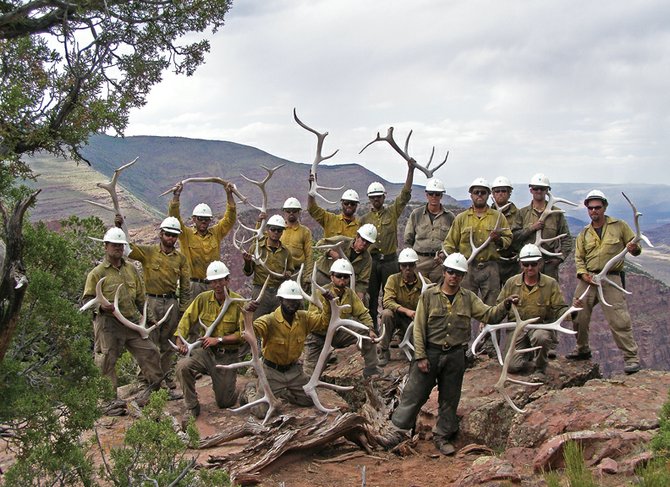 The Craig Interagency Hotshots gathered for a picture with elk antlers on the east side of the Green River at the top of the Gates of Lodore. The antlers were found in the area while fighting a fire July 13 inside Dinosaur National Monument. The crew was flown into the area by helicopter and spent two days cutting line to contain the fire and mopping up the area to ensure the fire was completely out. The crew respected the national monument's policies and left the antlers on the property. More recently, the Hotshots spent 12 days in Boulder County fighting the Fourmile Canyon Fire.
Stories this photo appears in:

Shawn Telford, superintendent of the Craig Interagency Hotshots, said he doesn't get scared in the midst of a big wildfire. Quite the opposite, he said. "I get ramped up," Telford said. On Tuesday, however, the Craig Hotshots were winding things down at their station on West Victory Way, preparing to stand down for 2010.