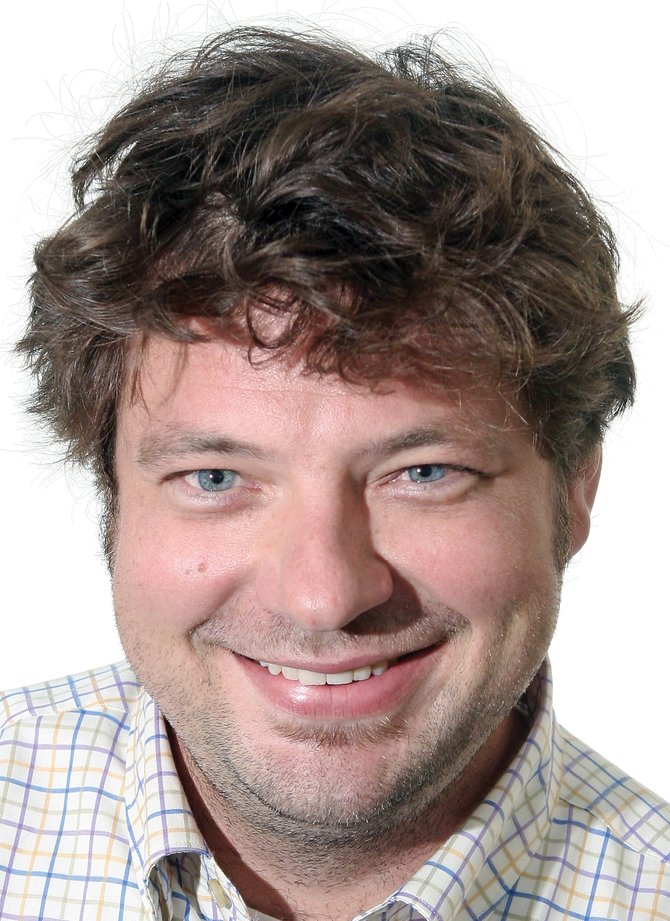 Ben McCanna
Stories this photo appears in:
For a few minutes on Sept. 11, 2001, I hid. When the second plane struck the World Trade Center, I walked to the nearest bathroom in the Time-Life Building in midtown Manhattan and sat in a toilet stall. In a nearby office, my co-workers continued watching the news unfold on television, but I simply hid. I sat in a trembling heap and silently wondered how many other planes would fall. Twenty? Thirty? More?
The Craig Daily Press editorial department recently added two reporters to its team. Ben McCanna joined the Daily Press on Aug. 24 as the newspaper's education and health care reporter, replacing Nicole Inglis who is now the arts and education reporter for the Steamboat Pilot & Today. Andy Bockelman took on the role of interim sports reporter on Saturday, replacing Ben Bulkeley.
September 22, 2010 midnight